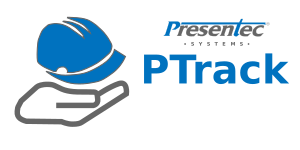 PTrack is an application specially developed for Android mobiles.
Through this app from our company, we exploit the features and capabilities of the mobiles we offer to turn them into lone worker devices (LWD).
Together with the Personal Lone-Worker-Center (LWC) called TrackLink®, it becomes a fully-fledged Lone-Worker-System.
PTrack is available in two versions
Prack is the little brother of Prack-PNA.
The most serious difference is that it can do without a Lone-Worker-Center (LWC).
 Price (on demand)
Features
SOS-Button
yes
Sensors
Inactivity, inclination, (free fall / surcharge

depending on the mobile

)
Emergency-Number
max. 4
Lone-Worker-Center necessary
no
Emergency-SMS
yes, at max. 4 phone numbers; Geodata
Sensor test necessary
no
Alarm transmission to LWC
no