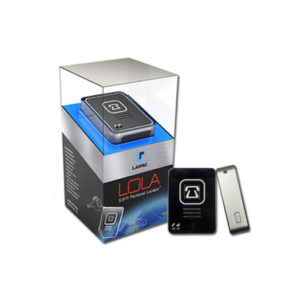 S911 LOLA from Laipac
The S911 LOLA from the manufacturer Laipac is a device that is suitable for seniors as well as for protecting people due to its diverse functions.
Coordinated functions ensure quick help in emergencies. In the elderly area, it is ideally suited for supervised facilities, but also for private use.
Thanks to the built-in GPS receiver and tracking software, the device and carrier can be located in real time - simply by clicking on the Internet.
These functions enable more quality of life and security in old age and a good feeling among the caregiver or relatives. With the large, easy-to-use telephone button, help can quickly be called for by means of location information and a voice call.
Through the built-in loudspeaker, the conversation partner has the opportunity to contact the wearer of the LOLA.
Since the LOLA uses the GSM or the GPRS network, which is covered almost worldwide, it can be used anywhere and hardly has to struggle with network problems.
The built-in fall sensor is particularly useful, as it triggers an alarm in the event of an impact of adjustable strength, which can serve as a lifesaver, especially if the patient passes out. € 1,304.16 (net).
219,00 € (net price).